What do you get when you combine classically trained singers and musicians with pop music? You get Klassika®!
The performers bring a seasoned flair to the popular songs of today, adding a whole new level of depth with their refinement. Their song choices cross border lines as they perform in different languages such as Spanish, Italian, French, and English. Klassika® performs a variety of favorites such as You Raise Me Up, The Prayer, My Heart Will Go On, and more current songs such as Writing's On The Wall, Just The Way You Are, All Of Me, and many more.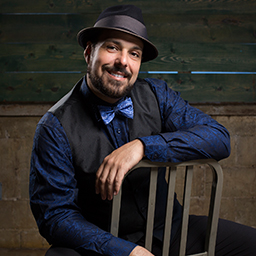 Chris Romeo – Tenor
Chris Romeo, tenor, has been making music ever since the sixth grade. Finding his voice at the University of South Florida, Chris received his Master of Music for Vocal Performance. Performing extensively with the St Petersburg Opera company since Madame Butterfly in 2010, along with Tampa Opera and New Century Opera in multiple productions a year. Mr. Romeo is super excited about Klassika® and their cross over into the world of pop music. "Being able to express myself through the harmonies I write is something I never thought I would get to experience" -Chris Romeo. Music in general has been such a huge influence on Chris that he as gone back to school to pursue a degree in Music Therapy at St. Mary's of the Woods college, in order to help people through the power of music.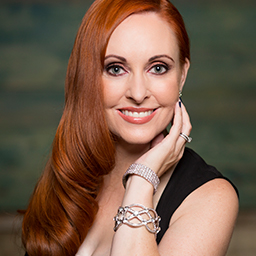 Jolanda Nel – Soprano
Jolanda Nel, soprano, was born and raised in South Africa and grew up surrounded by music. Her happiest childhood memories are of her and her family singing together making up harmonies on long road trips. After Jolanda received her masters degree in Performing Arts (Opera) in Pretoria, South Africa, she moved to the UK with her husband and later to the US. Jolanda has performed in Ireland, South Africa, Namibia, England, America, Canada and Italy. After many happy years of singing mostly opera she formed Klassika® in 2013 to perform her favorite musical genre, Classical Crossover. Being able to make music with brilliant musicians is a wonderful experience and a dream come true. Jolanda is happily married and the mother of two boys. She is excited to see where Klassika® is going to take her. A journey that so far has been incredibly rewarding.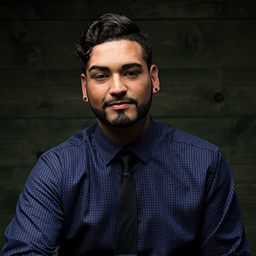 Derek Roura – Baritone
Although Derek Roura, baritone, has been performing since a young age, it wasn't until middle school that he realized music was his calling. Once in college, he began performing regularly, landing roles in musical theater productions. Derek also started gigging independently at different venues across the community, even winning prestigious titles like Ybor City's Italian Idol. Now he has joined Klassika®! Derek hopes to use his singing voice to entertain and remind people that both classical and pop music can be appreciated.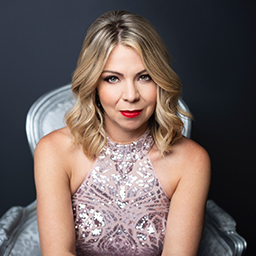 Stephanie McCranie – Soprano
Stephanie McCranie, Soprano was born and raised in Florida and holds a Masters of Music from Southern Methodist University in Dallas, Texas and a Bachelors of Music Education from Stetson University in DeLand, Florida. She has a deep background in the opera and classical world with performances all of the world, but has also been on stage in many musicals and even performed in Christian rock bands. Stephanie has served as voice faculty for University of Tampa, Texas A&M University Commerce and University of the Incarnate Word. When Stephanie isn't performing or teaching she is working in residential real estate to help people find their perfect home. "Klassika® is an exciting blend of classical vocal traditions mixed in new and fresh ways in contemporary music." – Stephanie McCranie