What do you get when you combine three classically trained singers and a pianist with pop music? You get Klassika! Merging the starkly different genres of pop, opera, and musical theatre, Klassika has created a fresh unique sound called Popera or Classical Crossover. The genre features the best traits of each style, creating a beautiful partnership that is music to the ears!
Klassika brings a seasoned flair to the popular songs of today, adding a whole new level of depth with their refinement. Their song choices cross border lines as they perform songs in different languages such as Spanish, Italian, French, and English. Made up of classically trained musicians, Jolanda Nel, Chris Romeo, John Short, and Brent Douglas, Klassika performs a variety of favorites such as You Raise Me Up, I Don't Want To Miss A Thing, My Heart Will Go On, and more current songs such as Writing's On the Wall, Just The Way You Are, All Of Me, and many more.
Chris, Jolanda, and John sing rich three-part harmonies while supported by Brent's gorgeous piano playing occasionally highlighted by John's energetic violin playing. Chris even adds acoustic guitar to some of the songs.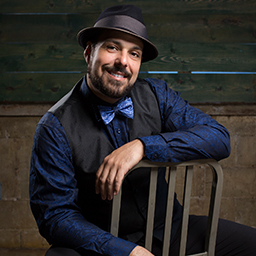 Chris Romeo – Tenor
Chris Romeo, tenor, has been making music ever since the sixth grade. Finding his voice at the University of South Florida, Chris received his Master of Music for Vocal Performance. Performing extensively with the St Petersburg Opera company since Madame Butterfly in 2010, along with Tampa Opera and New Century Opera in multiple productions a year. Mr. Romeo is super excited about Klassika and their cross over into the world of pop music. "Being able to express myself through the harmonies I write is something I never thought I would get to experience" -Chris Romeo. Music in general has been such a huge influence on Chris that he as gone back to school to pursue a degree in Music Therapy at St. Mary's of the Woods college, in order to help people through the power of music.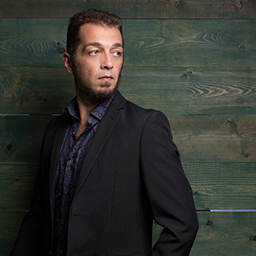 John Short – Baritone
John William Short, baritone, has been making music since he was a young boy. Starting on the violin he quickly developed his musicality leading to the discovery of his voice. Attending the University of South Florida John has receiving his degree in Vocal Performance. Mr. Short has been actively performing in the Tampa Bay area for the past 10 years with companies such as St. Petersburg Opera, New Century Opera, and Tampa Opera. He is currently the apprentice to the Maestro for The St. Petersburg Opera Company. Pop music has had such a big influence on Mr. Short's life that he is very eager to dabble in this genre. "Klassika is a new and exciting outlet for me to explore my voice and violin together" -J. Short.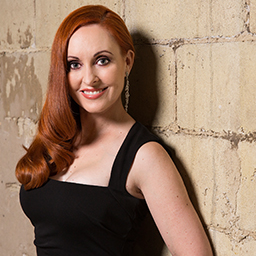 Jolanda Nel – Soprano
Jolanda Nel, soprano, was born and raised in South Africa and grew up surrounded by music. Her happiest childhood memories are of her and her family singing together making up harmonies on long road trips. After Jolanda received her masters degree in Performing Arts (Opera) in Pretoria, South Africa, she moved to the UK with her husband and later to the US. Jolanda has performed in South Africa, Namibia, England, America, Canada and Italy. After many happy years of singing mostly opera she formed Klassika in 2013 to perform her favorite musical genre, Classical Crossover. Being able to make music with two brilliant musicians is a wonderful experience and a dream come true. Jolanda is happily married and the mother of two boys. She is excited to see where Klassika is going to take her. A journey that so far has been incredibly rewarding.
Brent Douglas
Brent Doulgas, conductor, pianist, organist, choral educator is widely known for his musical versatility and charismatic stage presence. He holds a Bachelor Degree in Piano Performance and a Masters Degree in Conducting from the University of South Florida, where he studied with Dr. William Wiedrich. He has studied conducting with Michael Francis (Florida Orchestra), Kenneth Kiesler and Harold Faberman. He has appeared in concert with the Berlin Sinfonietta and English Choir of Berlin, the Gwinnett (Georgia) Chamber Symphony and the Bard College Summer Symphony. He is an acclaimed recital artist, primarily making his career in collaborative piano genres. He is on the faculty of Eckerd College where he teaches piano and serves as the Choral Director. He plays piano and celeste in the Florida Orchestra. He loves to cycle, swim and hike.